Churchill's Secret Auxiliary Units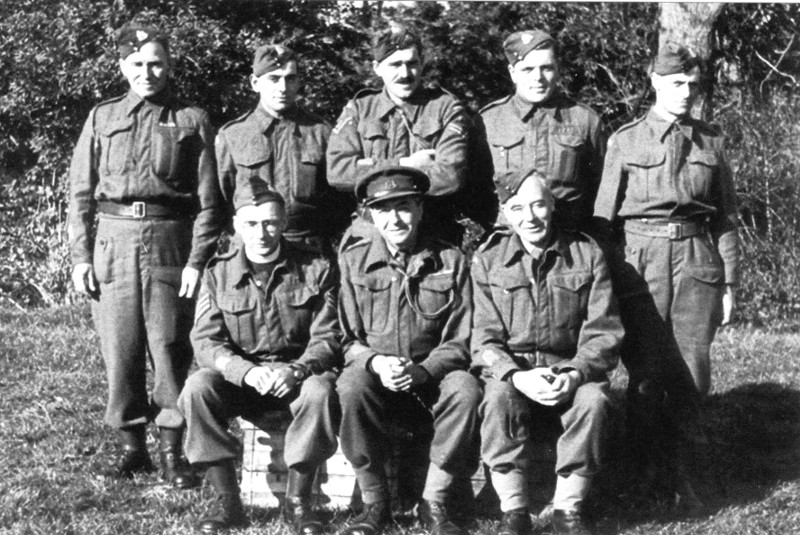 Photo courtesy of Peter Carter
Private Norton Saunders, Private Lennie Rowe, Corporal Doug Aldridge, Private RC Fisher, Private J Ritchie
Sgt. Reverend Trevor Waller, Captain George Scott-Noncrieff, Private William Edgar Harris
Hover your mouse over the faces to link to more detail.
If you have any stories or more information, please share them with me. I would love to hear from you.
---
Auxiliary Units were a secret resistance network of highly trained volunteers prepared to be Britain's last ditch line of defence during World War Two. They operated in a network of cells from hidden underground bases around the UK.
The Debenham patrol consisted of:
Further information on Churhill's Secret Auxiliary Units can be found on this website Debenham Auxiliary Unit Patrol and I can thoroughly recommend the following book: Churchill's Secret Auxiliary Units In Norfolk & Suffolk, by Evelyn Simak and Adrian Pye, ISBN: 978-0-9558797-7-7, Published by Lavenham Press.